Understanding the Realities of Heart Failure: Results From the Inaugural Heart Failure In America Survey
Millions of people worldwide have a heart failure diagnosis and many more go untreated. Every year, we conduct our Heart Failure In America survey to better understand the impact that heart failure (HF) takes on the patient and their loved ones. More than 600 people completed the survey, providing a rich perspective on the condition. We're sharing their heart failure experiences and stories below.
What are the most commonly reported symptoms?
For most people, heart failure comes with multiple symptoms. Nearly all patients use tactics to manage or improve heart failure symptoms, with taking medicine regularly and as prescribed (87% of respondents), eating heart-healthy foods (71%), and getting a flu shot/vaccination (68%) being the most common.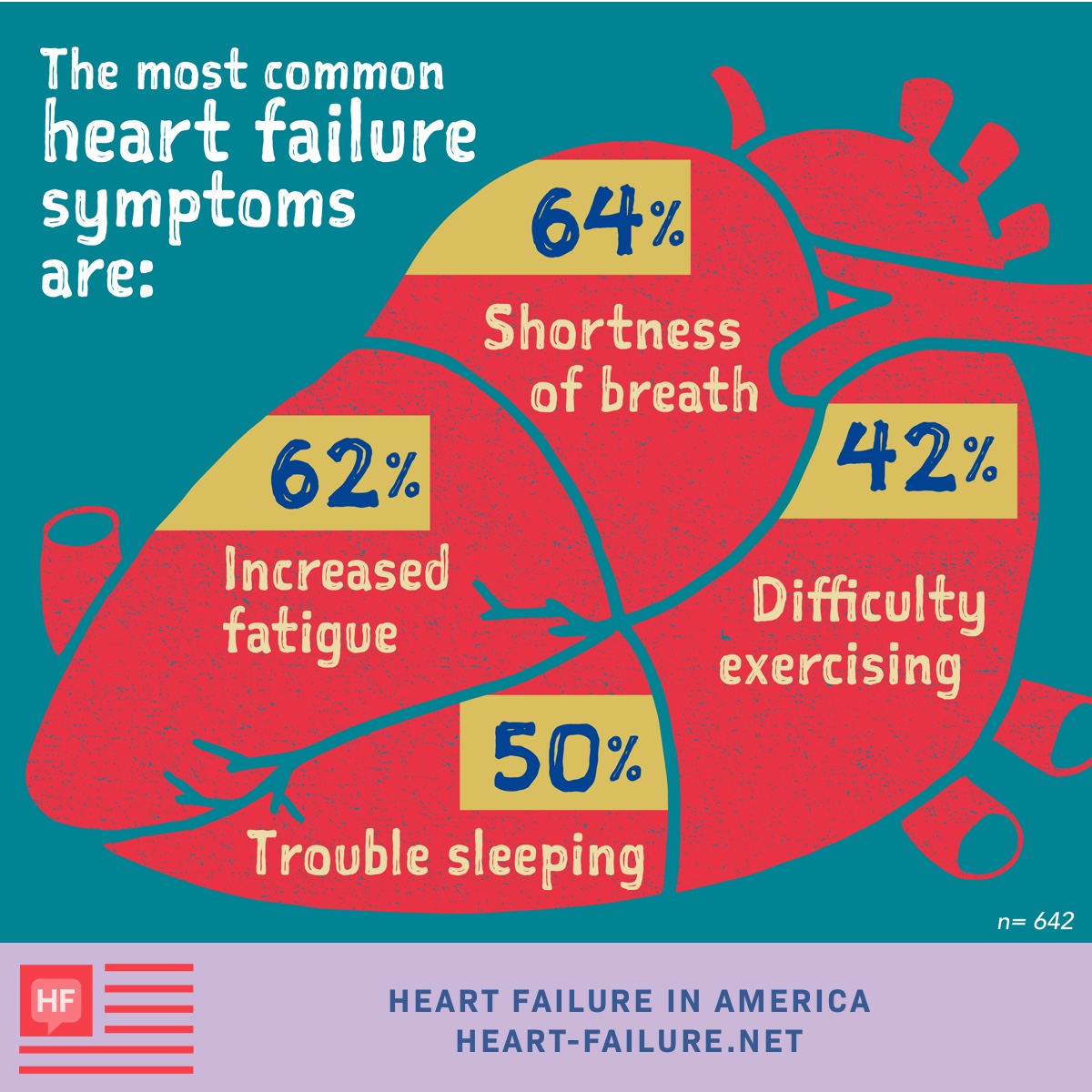 What is the impact on household finances?
Treating heart failure can be expensive. 15% of respondents use a financial support program to help cover treatment costs and 9% avoided using a medication due to its cost. 73% of respondents have an annual income of less than $55,000.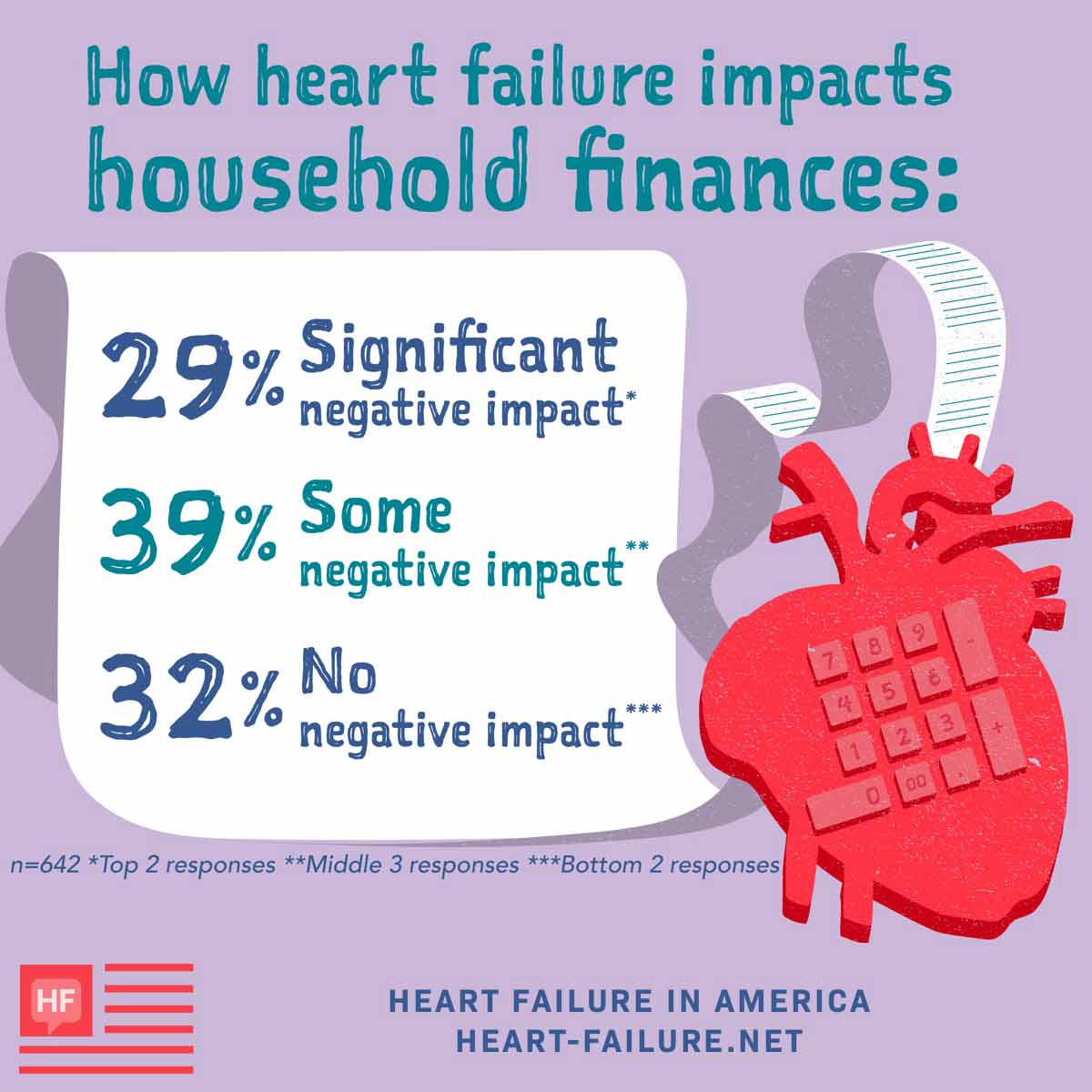 What about other health conditions?
Comorbidity is the presence of more than one chronic condition in a given patient. Nearly all survey respondents (96%) report having at least one comorbidity. One patient alluded to their previous cardiovascular challenges when reacting to their heart failure diagnosis: "I was shocked. I didn't know what it meant. I already had 2 open-heart surgeries before this."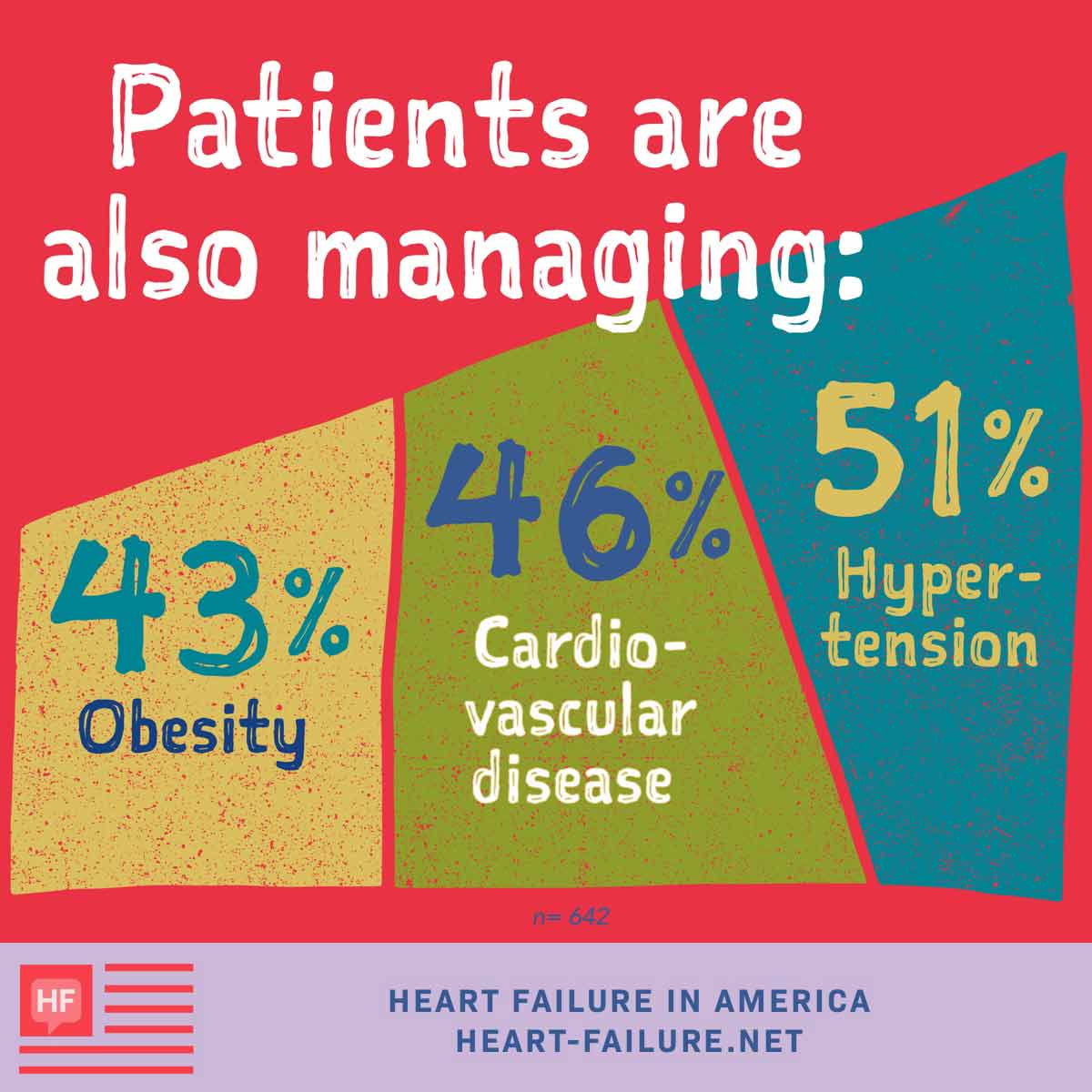 Diverse backgrounds
People living with heart failure come from diverse backgrounds. The average respondent age is 70 years old, with 86% being older than 60. Two-thirds (66%) of respondents are female and 16% are employed in some capacity.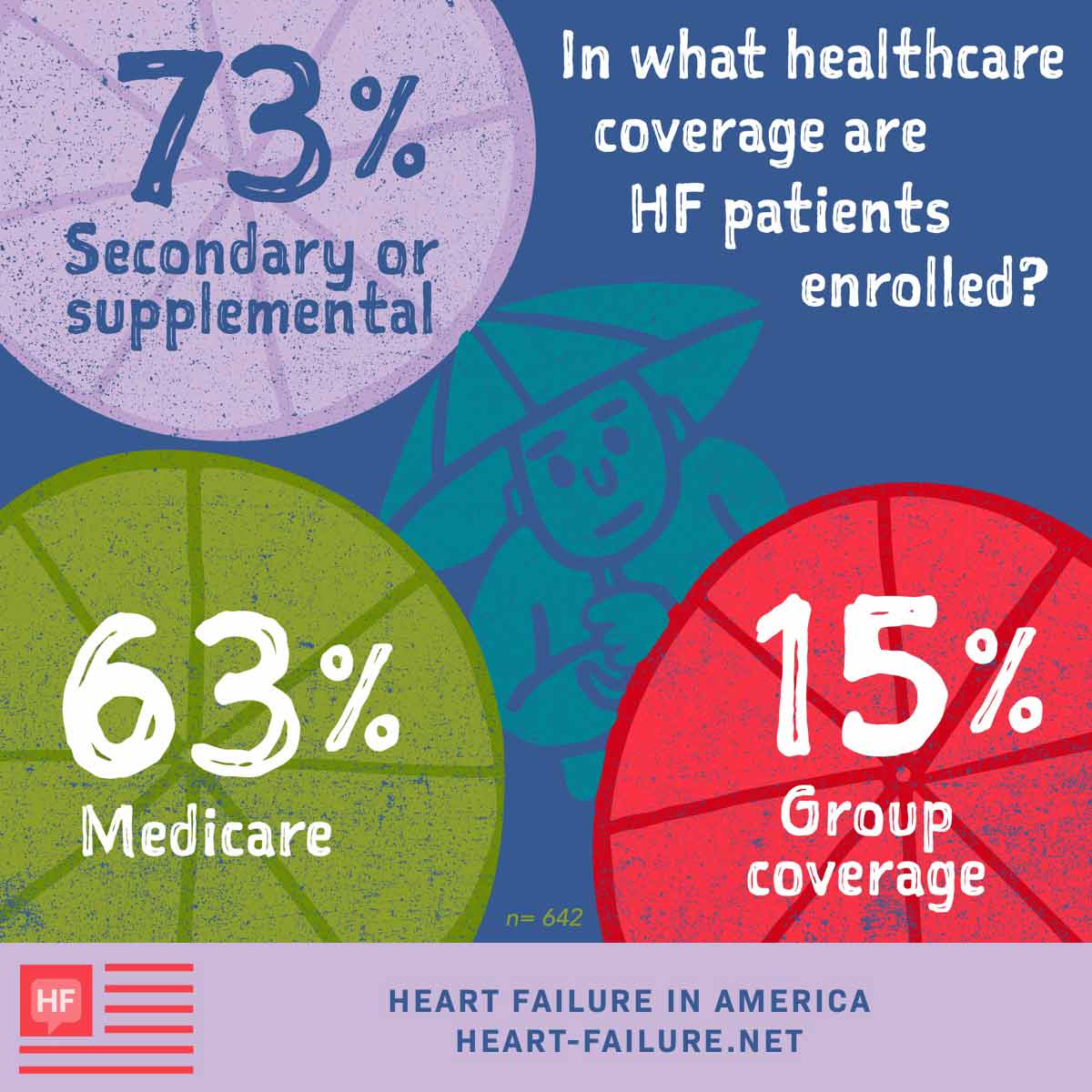 How often do patients undergo testing?
83% of patients report undergoing regular testing to track their heart failure progression and 87% have never been told they should be evaluated for or need a heart transplant. Roughly ⅔ of patients were diagnosed with heart failure through an echocardiogram and/or an electrocardiogram.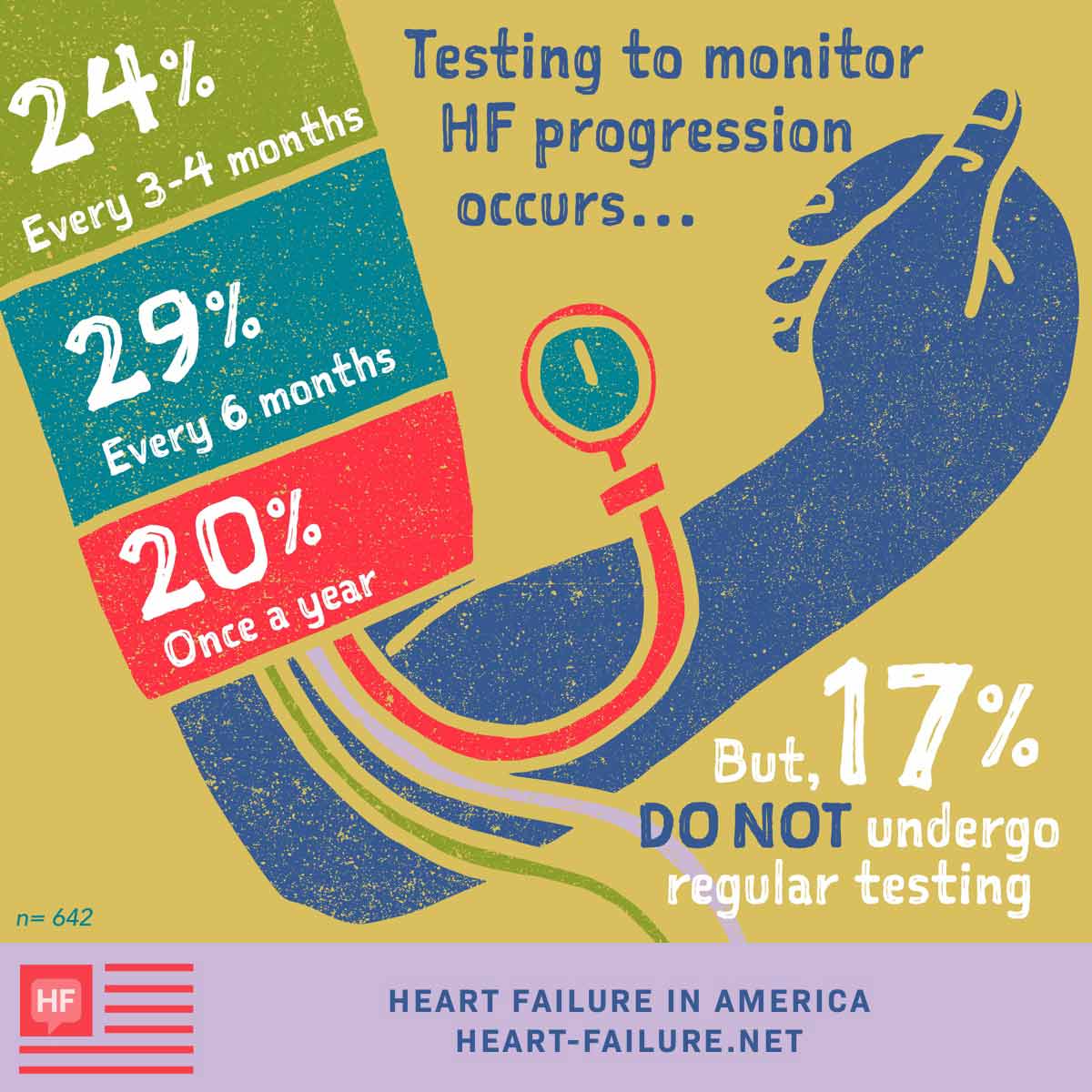 The Heart Failure In America 2020 survey was conducted online from October 2019 through April of 2020. 642 people completed the survey.
This article represents the opinions, thoughts, and experiences of the author; none of this content has been paid for by any advertiser. The Heart-Failure.net team does not recommend or endorse any products or treatments discussed herein. Learn more about how we maintain editorial integrity
here
.

Community Poll
Have you experienced shortness of breath in the last week?