Bonus Life: Grandchildren and Gratitude
A friend of mine in his early eighties sometimes refers to his "bonus life," that is, his life after medical interventions that allow him to live longer than he might have expected. One of his bonus life gifts is his eight-year-old granddaughter who he sees regularly. I can relate. All three of my grandchildren were born after my experiences with coronary artery disease in 2010 and 2012 when I was in my early sixties.
Increasing life span
Developments
A new book, Extra Life: A Short History of Living Longer, by Steven Johnson, credits many developments with increasing life span, which was thirty-five for centuries, to its current high seventies. One innovation is angioplasty, defined as surgical repair or unblocking of a blood vessel, especially a coronary artery.1
My experience
For me, symptoms led to the discovery of two blocked arteries in 2010. One of them was stented, the other, due to its location was not, but I started on a statin to treat it. A heart attack in 2012 led to the discovery of a third blocked artery and another stent. Thanks to angioplasty, I'm now seventy-two and in excellent heart health.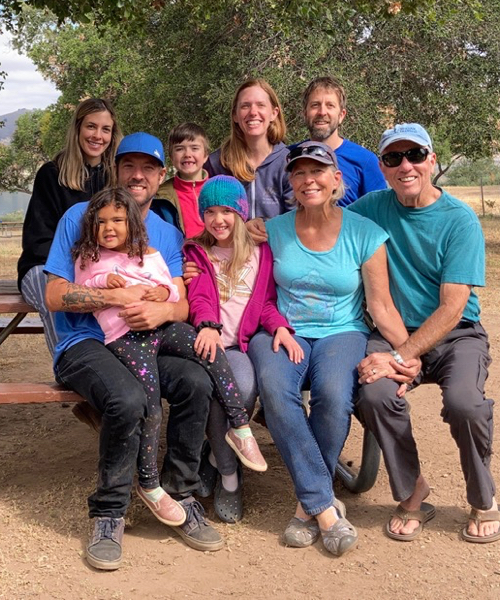 Gratitude and family
What I do know
Would my heart condition have killed me prematurely? Did angioplasty save my life? Who knows, but at the very least it saved me from bypass surgery, a much more invasive and risky procedure. What I do know is that I have been blessed with a beautiful marriage to my beautiful wife, Melinda, that we will soon be celebrating our 40th anniversary, that I have a great relationship with each of my three adult sons, and that our three grandchildren, Saskia (9), Kiran (7) and Ryah (4), are the lights of our lives.
Time at the beach
Our oldest son, Devin, his wife, Sarah, and their two children, Saskia and Kiran, recently drove cross country from Massachusetts to visit us on the Central Coast of California where the boys grew up. We spent a day at the beach and a day driving up the coast on Highway 1 to view the thousands of elephant seals that occupy a beach near San Simeon during birthing and mating season. Our middle son, Willie, took some time off to join the festivities, which thrilled the kids. He is very entertaining, a high-energy guy who keeps them on the go when he's around.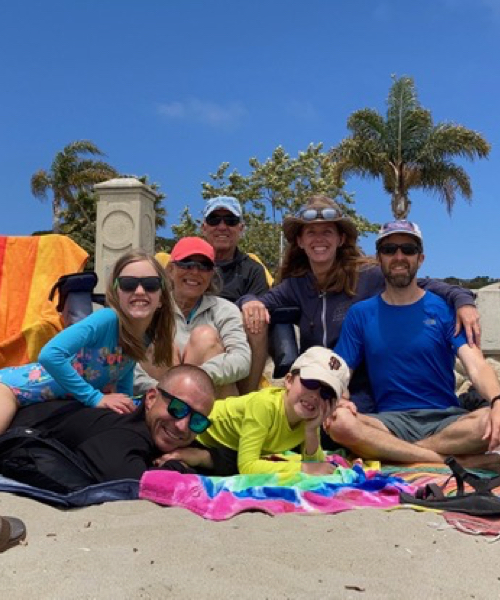 Time together
Camping
Next, we spent two nights camping at Cachuma Lake near Santa Ynez. Our youngest son, Brady, and his daughter, Ryah, joined us. It was the first time the cousins had been together since Ryah was only three months old, so it was really the first time they could form lasting memories. They were inseparable during their time together. And, of course, there was the mandatory campfire, weenie roast, and boatload of s'mores, the latter not once, but twice!
So much love
There is no greater pleasure than to be a grandparent and watch the next two generations interact with each other so positively and with so much love. We take great pride in what wonderful parents our children are and in how well there are raising their children. And nothing is as heart-warming as a hug and an "I love you, Papa," or an "I love you, Nana," from a grandchild. It was really hard to say goodbye when we all parted on a sunny Sunday afternoon.
Bonus years
Am I living bonus years? Thinking so makes me even more grateful for these times. If I've been granted the gift of living longer, I want to live it as fully as possible, to include my family in as many experiences as possible. Now, if we could just add another grandchild to the clan…
This article represents the opinions, thoughts, and experiences of the author; none of this content has been paid for by any advertiser. The Heart-Failure.net team does not recommend or endorse any products or treatments discussed herein. Learn more about how we maintain editorial integrity
here
.

Community Poll
Besides heart failure, do you have any other chronic medical conditions?