A New Way of Moving Through Life (Part 1)
Editor's note: This is part 1 of a two-part series. Part 2 can be found here.
From the darkness of the pit into the light of the sun, I thank all who are part of the team that carries me through this journey; I am forever grateful. I am thankful for the superb group around me — my wife, sons, family, medical team, friends, and everyone else who has played a role no matter how small.
My journey would have been impossible
Because of these selfless samaritans, my family and I are filled with faith and hope and have been progressing with calm, serenity, and lucidity. Without each person who has helped, my journey would simply have been impossible.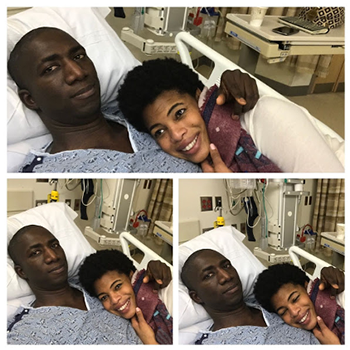 Above all, I credit my wife for holding everything together under the most difficult of circumstances. It is because of her love for me and her belief in me paired with the excellence and expertise of my medical care team that my quality of life has tremendously improved in a short period.I can now walk and even run distances, climb steps, and safely shoot some basketball with my three young boys. This is why everything that I'm doing right now is my way to say thank you to everyone on my team. It's also about hope and faith for my sons, as well as all those who have similar chronic illnesses and those who don't yet know their situation.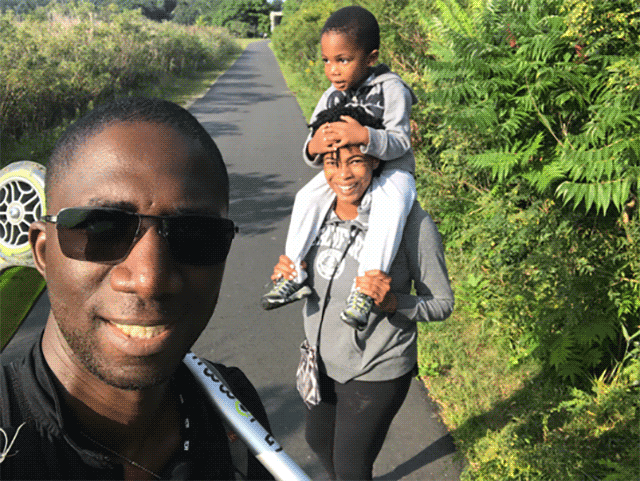 The story is still unfolding
A big lesson I've learned is that this experience — like everything significant in life — isn't going to be a "one and done." It's a full journey, and the story is still unfolding. I lived at the risk of sudden cardiac arrest for a long while without knowing of my vulnerability. I survived congestive heart failure and open-heart surgery.
Now I am living with a HeartMate3 Left Ventricular Assist Device (LVAD) - a mechanical circulatory support pump implanted in my body while on the waiting list for a heart transplant (bridge to transplant, BTT). And even after a heart transplant, if I'm lucky enough to receive one, the story won't end - my condition and illness will still be something to deal with for the rest of my life, with daily medication and a new level of caution required.
The heart and attitude of a giant
With all that in mind, I know that I can still approach each unfolding segment of the path more like an adventure to be embraced rather than a fright to be endured. One of my life coaches once told me that "regardless of the circumstances, we can always choose our attitude toward them." So, If I have the heart of a giant, then I need to have the attitude of one, too.
This article represents the opinions, thoughts, and experiences of the author; none of this content has been paid for by any advertiser. The Heart-Failure.net team does not recommend or endorse any products or treatments discussed herein. Learn more about how we maintain editorial integrity
here
.

Community Poll
Do you know someone living with kidney cancer?