Confounded Clara
Last updated: November 2023
After a heart catherization in 2020, I was diagnosed with congestive heart failure (CHF). The BNP was 289 and the ejection fraction 70%. My cardiologist ordered an echocardiogram on September 29th, and the ejection fraction was still 70%. I had blood labs ordered also, and the BNP was 9.
Diagnosed with right-sided heart failure
What confuses me is after asking my cardiologist, "With this data, how could I have CHF?" He said it's possible to have the symptoms. He went on to say that COPD is also affecting my heart (right-sided heart failure). In addition, I have pulmonary hypertension.
I am so confused! The only treatment they gave me is Torsemide, which is a diuretic. I try to do my research on these conditions but I am not understanding. I am 70 years old.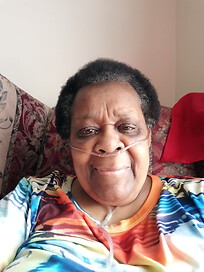 Do you have a heart failure story? Click the button below to share with our community!
This article represents the opinions, thoughts, and experiences of the author; none of this content has been paid for by any advertiser. The Heart-Failure.net team does not recommend or endorse any products or treatments discussed herein. Learn more about how we maintain editorial integrity
here
.

Community Poll
Have you ever avoided going to the doctor out of fear?