Navigating a Heart Failure Diagnosis: 2021 In America Survey
Last updated: September 2021
Receiving a heart failure diagnosis is almost always a life-changing experience. Some people get the news after a major cardiac event, while others find out after years of slowly progressing symptoms. Whatever the case, understanding the context around a heart failure diagnosis can help affected people and their loved ones navigate their new lives.
Age at diagnosis
A heart failure diagnosis can happen at any age, but most people receive one later in life. Our respondents reflect these tendencies.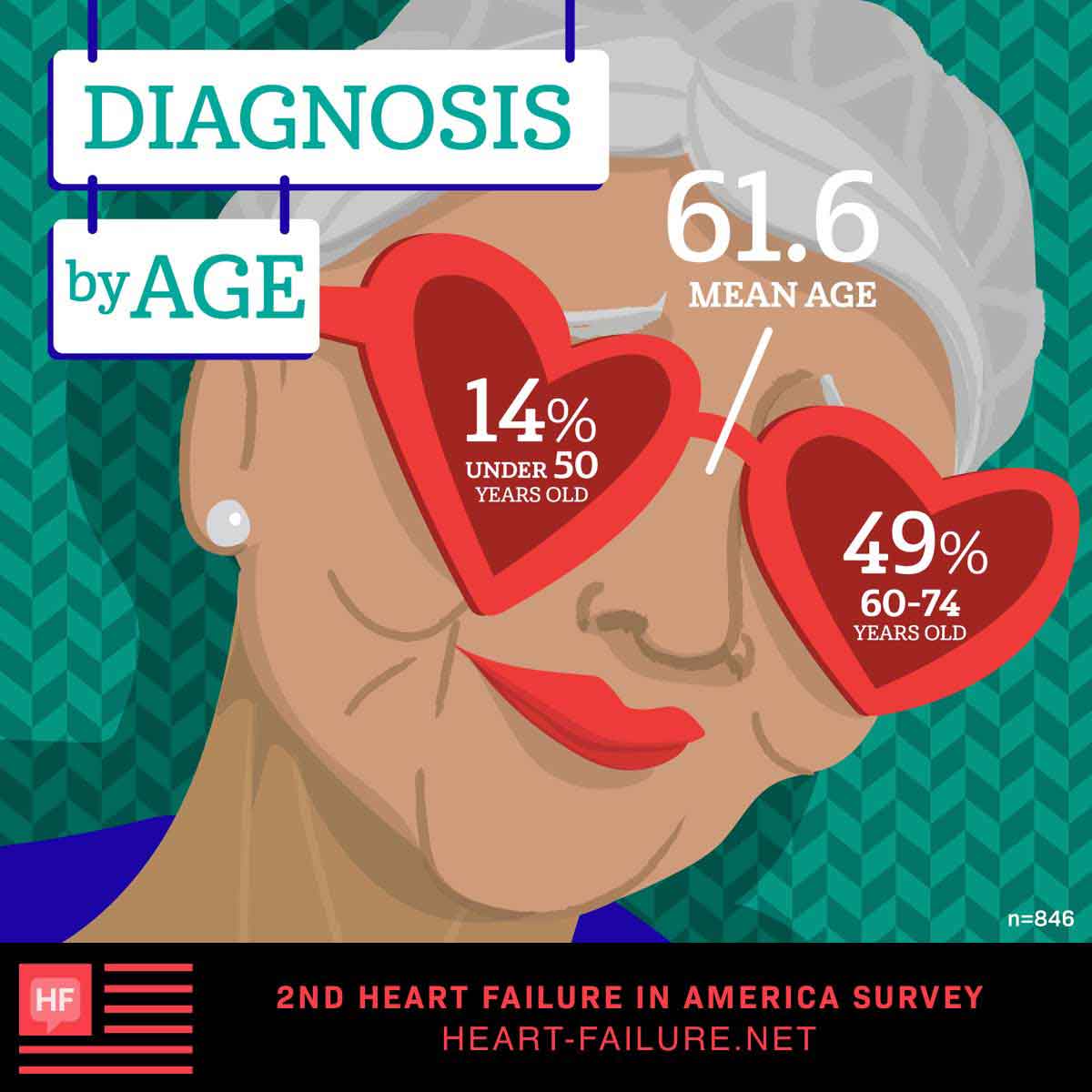 Other conditions leading to HF diagnosis
There is no 1 route to a heart failure diagnosis. Some people with heart failure have other health conditions at the time of their diagnosis, many of which contribute to the onset of heart failure.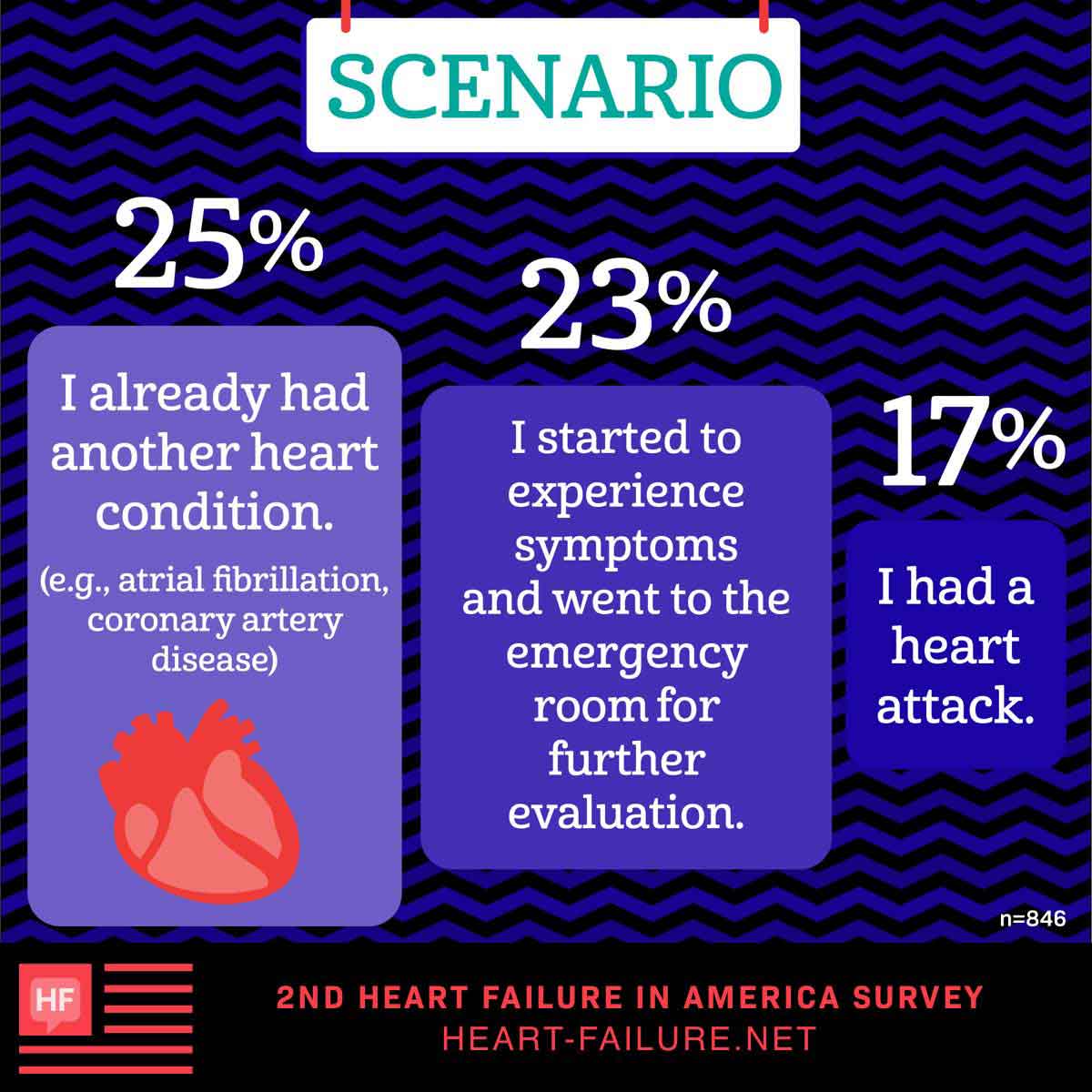 Types of heart failure
There are many different types of heart failure. Some people have more than 1 type, while others move between types over the course of their journey.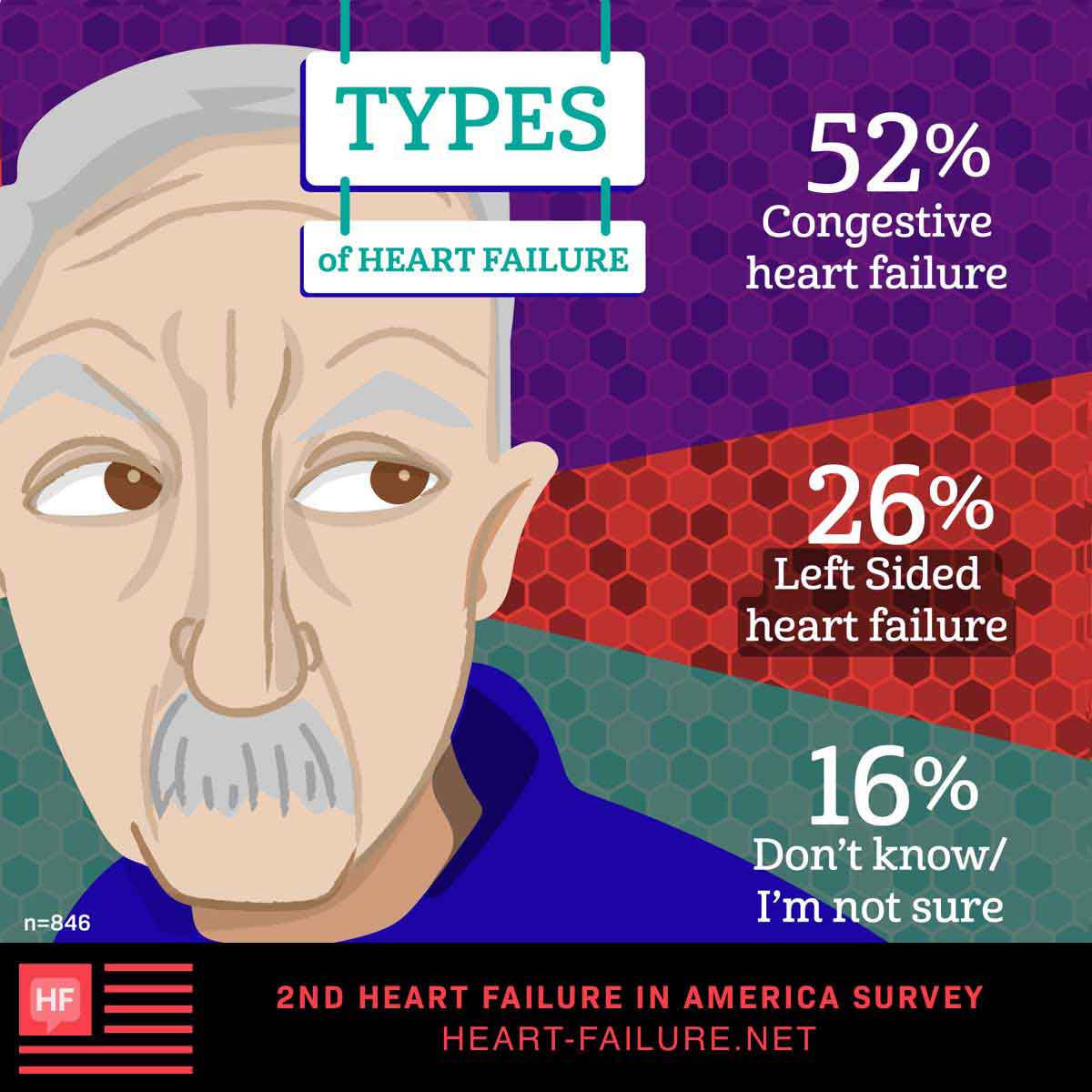 Ejection fraction
Ejection fraction describes the pumping ability of the left side of the heart. This is an important data point for many people with heart failure, and it can change over time.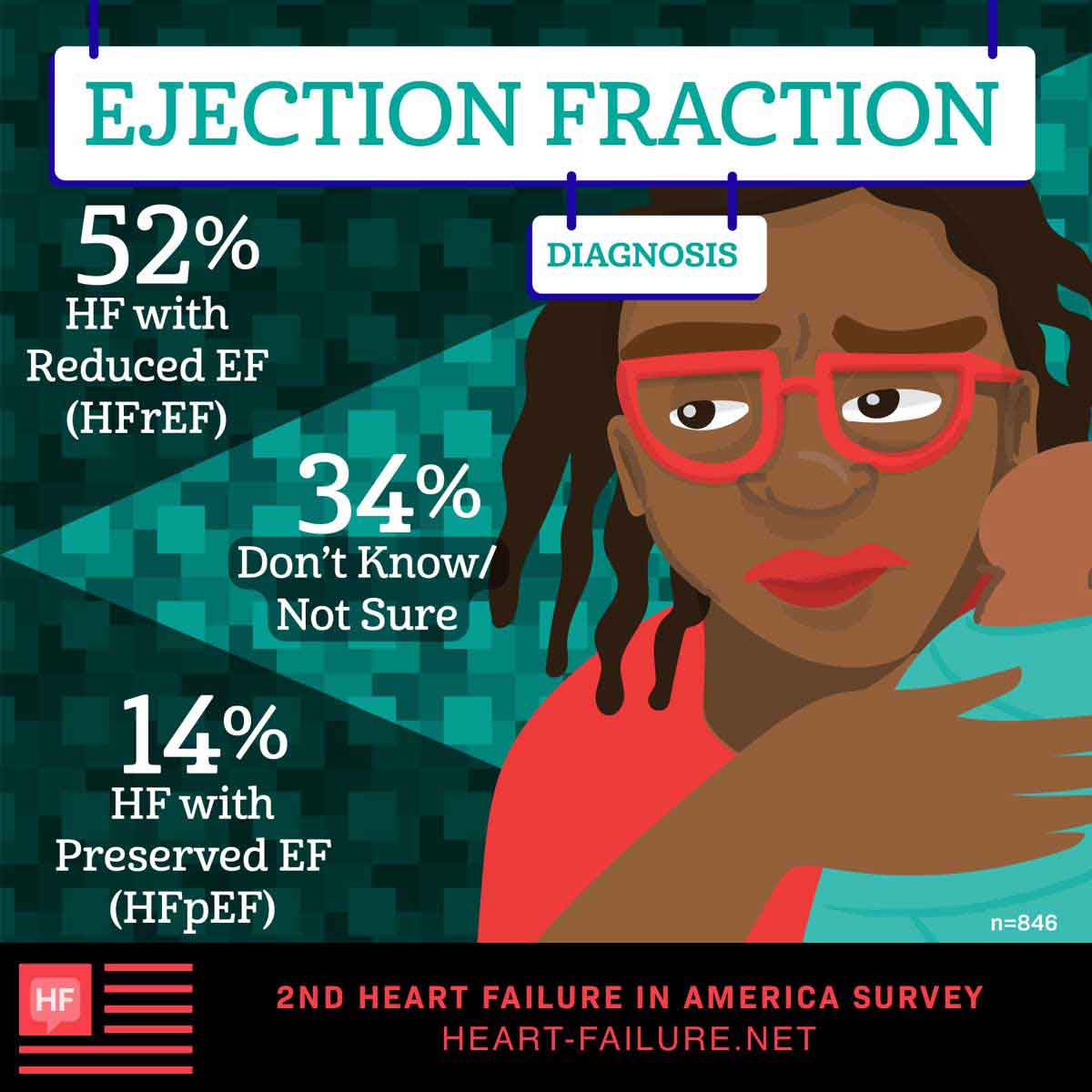 Stage at diagnosis
The severity of heart failure is often represented in a staging model, most commonly the one outlined by the American College of Cardiology/American Heart Association (ACC/AHA). People progress through the stages as their heart failure worsens, but proper treatment can delay this progression.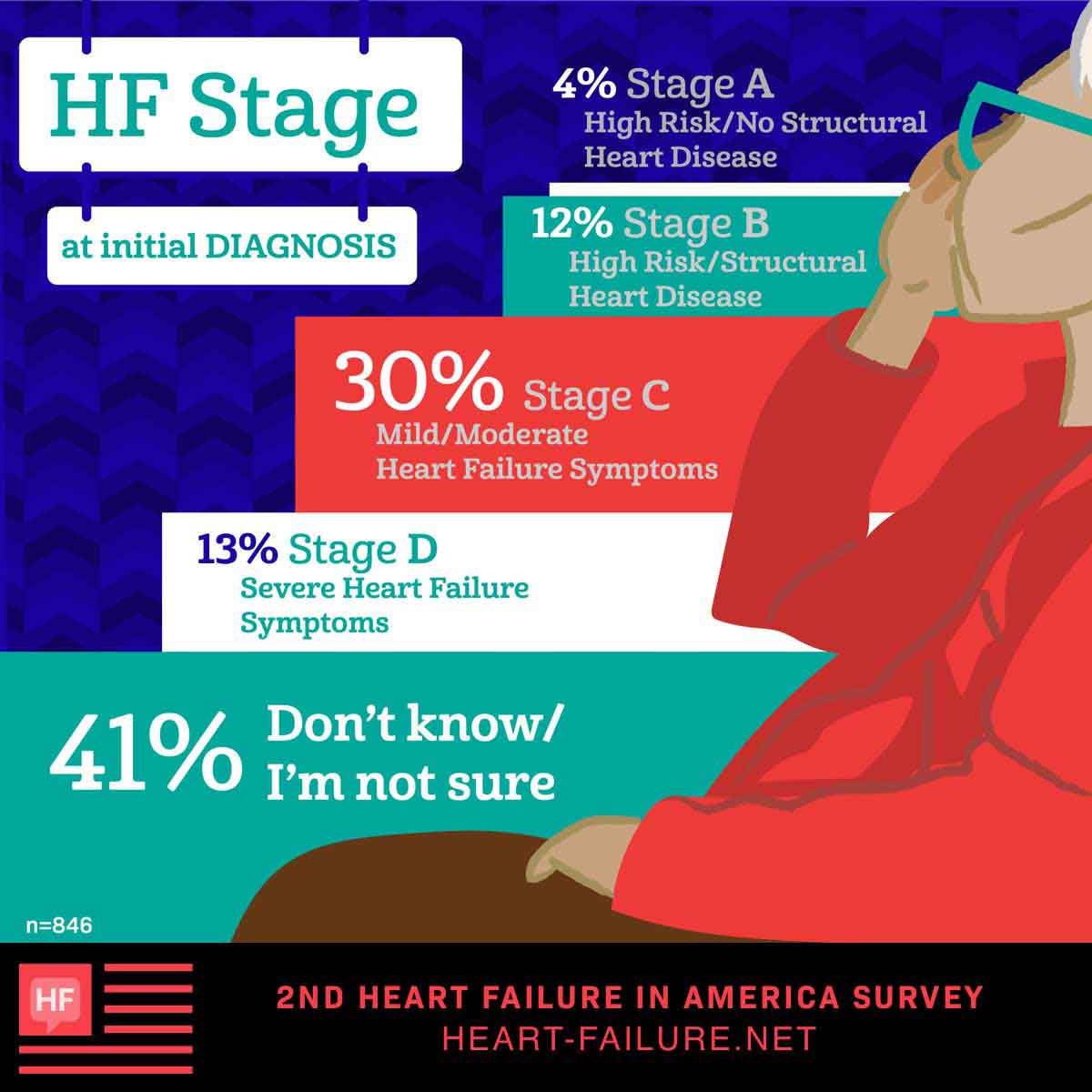 The Heart Failure In America 2021 survey was conducted online from March through May of 2021. A total of 846 people (all screened as patients) completed the survey.
This article represents the opinions, thoughts, and experiences of the author; none of this content has been paid for by any advertiser. The Heart-Failure.net team does not recommend or endorse any products or treatments discussed herein. Learn more about how we maintain editorial integrity
here
.

Community Poll
Have you experienced shortness of breath in the last week?