Health DESPAIR-ities: Black People Are Dying!
Editor's note: This is part 1 of a two-part series. Be sure to check out part 2!
Issues surrounding the disparities faced by communities of color are at the forefront of many conversations around the dinner table and in the media because of our current social and political climates. These disparities range from economic to political. However, the most important is health disparity.
The top killer
February is both Black History Month and American Heart Month in the U.S. However, many people, including activists and advocates, fail to emphasize the fact that heart disease is not only the #1 killer of Americans but also kills Blacks at a disproportionately higher rate (see Figure 1 below).
Despite a notable decline in avoidable deaths from heart disease, stroke, and hypertensive disease in the early 2000s, Blacks still had a higher mortality rate than other racial and ethnic groups.1 There are several reasons for this disparity, and they are evident from preventive care to treatment following diagnoses. BLACK PEOPLE ARE DYING!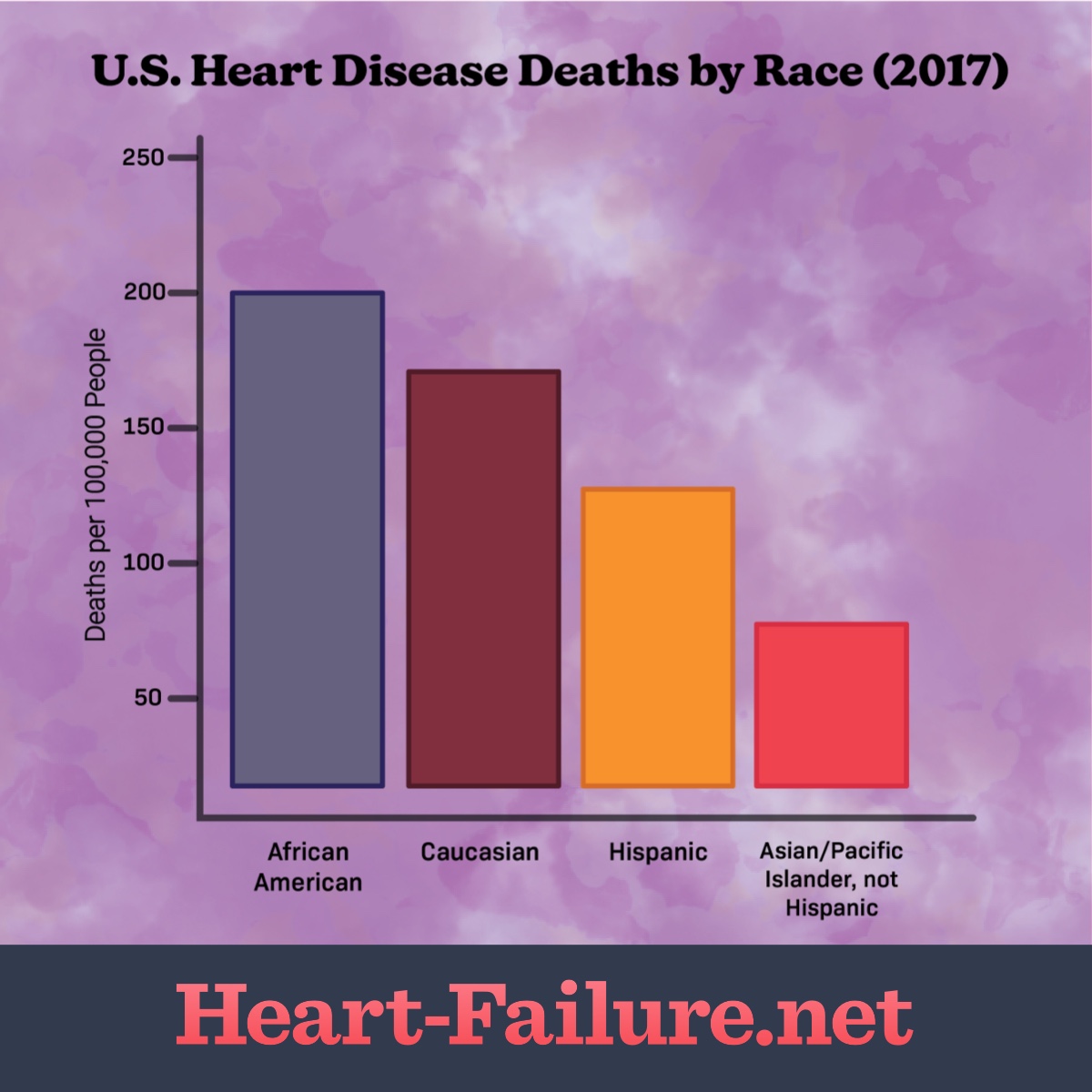 Figure 1: Non-Hispanic Blacks were MORE THAN TWICE as likely as non-Hispanic Asian or Pacific Islander persons to die of heart disease in 2017. Data retrieved from Health, United States Spotlight: Racial and Ethnic Disparities in Heart Disease (CDC.gov 2019)
Health disparities at diagnosis
High blood pressure, obesity, and diabetes are known risk factors for heart disease. Similarly, Blacks have the highest prevalence of blood pressure, obesity, and diabetes.2
Interestingly, Blacks develop high blood pressure at earlier ages. Their average resting blood pressures are higher than in whites.3 Physicians inform Black patients less often about being overweight.4 In addition to barriers in receiving proper preventive care, further injustice lies in the fact that Blacks do not receive proper care following diagnosis. BLACK PEOPLE ARE DYING!
Health disparities in treatment
In general, Black patients who had heart attacks (acute myocardial infarctions) receive (or are referred for) common interventions less often. These interventions include coronary bypass grafting; certain medications used for the emergency treatment of a stroke caused by a blood clot (ischemia), a heart attack, or a massive pulmonary embolism; and a common procedure in which a balloon is used to open a blockage in a coronary (heart) artery narrowed by atherosclerosis.1 
Blacks are also twice as likely to develop heart failure and have a higher 5-year mortality rate than whites.5 However, when hospitalized in the ICU for heart failure, white patients receive care from a cardiologist more often than Black patients.6 BLACK PEOPLE ARE DYING!
Health disparities in outcomes
One form of heart failure is more common in Blacks than in whites. It is dilated cardiomyopathy.2. Yet, Blacks who experience advanced forms of heart failure do not receive interventions at the same rates as whites. Some of these interventions include cardiac resynchronization therapy (CRT), implantable cardiac defibrillators (ICDs), and left ventricular assistance devices (LVADs) (see Figure 2 below).7
Figure 2: Patients with LVADs receive often receive this type of managed care for one form of heart disease known as arrhythmia.7
Despite meeting established criteria, Blacks receive less cardiac resynchronization therapy (CRT), even when they had implantable cardiac defibrillators (ICDs).8 Interestingly, they receive left ventricular assistance devices (LVADs) more frequently.9
It is important to note that the ideal option for heart failure is a heart transplant. While Blacks had shorter wait-list times than whites, they had a higher mortality rate than whites, tended to receive their transplants at centers with lower transplant volumes, higher transplant mortality rates, and have worse outcomes after transplant.10-11 BLACK PEOPLE ARE DYING!
Time to change the narrative
Sadly, there are even more disparities when we examine what is happening within Black communities. For example, Black mothers are dying at a higher rate than their counterparts. You can learn more about a special form of dilated cardiomyopathy called peripartum cardiomyopathy (PPCM) in part 2 of this series. As a country, we should have come much further in eliminating racial disparities on all levels. At the very least, we need to eliminate health disparities. No more "Black People Are Dying." How about this? WE ARE ALL LIVING OUR BEST LIVES – TOGETHER!
Affected by heart failure? Take our anonymous survey to share more about your experience!
This article represents the opinions, thoughts, and experiences of the author; none of this content has been paid for by any advertiser. The Heart-Failure.net team does not recommend or endorse any products or treatments discussed herein. Learn more about how we maintain editorial integrity
here
.

Community Poll
Besides heart failure, do you have any other chronic medical conditions?