Health DESPAIR-ities: Black Mothers Are Dying!
Last updated: June 2021
Editor's note: This is part 2 of a series. Be sure to read part 1!
Black mothers – often considered the "backbone" in Black communities – are perceived as strong. But, this perceived strength comes from enduring many struggles in silence. One of those silent struggles involves self-care.  Despite individual differences in socioeconomics, education, and access to health care, all Black mothers face major health disparities. In fact, just becoming a mother is a potentially life-threatening event for every one of them. Black mothers have the highest rate of maternal mortality. In fact, most of it is linked to heart disease. BLACK MOTHERS ARE DYING!
Disparities in maternal mortality rates
On average, pregnancy mortality in the U.S. occurs at a rate of 17.2 deaths per 100,000 births. This number more than double for non-Hispanic Black women.1 In fact, maternal mortality in Black women occurs at rates comparable to women in some developing nations.2
According to the Centers for Disease Control and Prevention (CDC), the leading causes of pregnancy-related deaths are cardiovascular conditions (including cardiomyopathy, other cardiovascular conditions, and cerebrovascular accidents), other non-cardiovascular medical conditions, and infection. However, non-Hispanic Black women died at higher rates than all other racial/ethnic groups (see Table 1 below).
BLACK MOTHERS ARE DYING!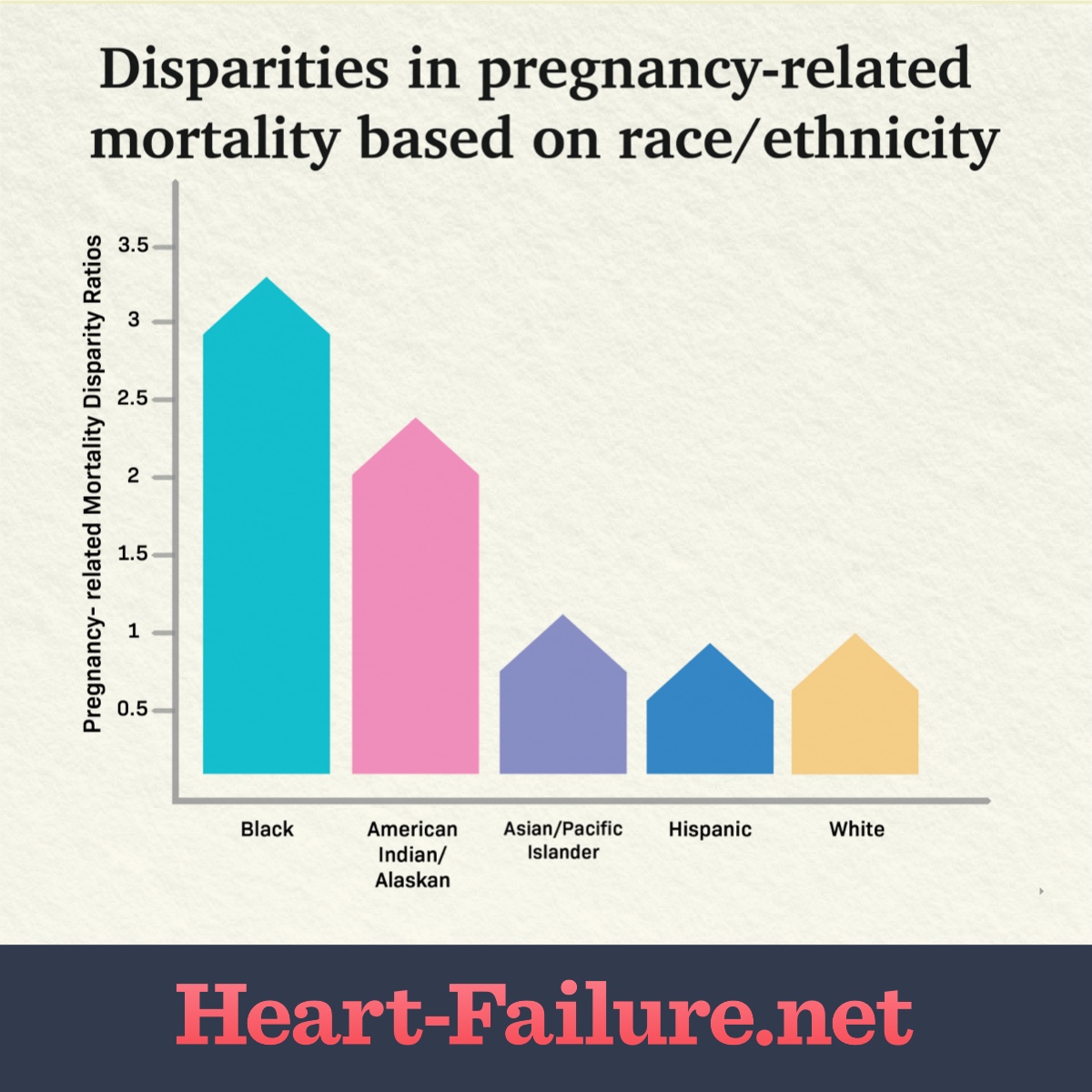 TABLE 1. Pregnancy-related mortality disparity ratios by race/ethnicity* — United States, 2007–2016. This graph represents data from 6,765 pregnancy-related mortality reports collected in the CDC's Pregnancy Mortality Surveillance System (PMSS). White decedents were the referent group because they represented the largest racial/ethnic group. Data retrieved from Racial/Ethnic Disparities in Pregnancy-Related Deaths - United States, 2007-2016.
Disparities in heart disease
Cardiomyopathy, hypertensive disorders, and other non-cardiovascular conditions are the leading causes of pregnancy-related deaths among Black women specifically. Pregnancy-related deaths associated with cardiomyopathy, thrombolytic pulmonary or other embolisms, and hypertensive disorders are significantly higher among Black women when compared to white women (see table 2 below).3 Specifically, research shows that pre-eclampsia and eclampsia are 60 percent more common and are more severe in Black women than in white women.2
Research also revealed a higher incidence of peripartum cardiomyopathy (PPCM) in cases of severe preeclampsia. This indicates that preeclampsia and eclampsia are the strongest risk factors for the development of PPCM throughout the world.4 It also suggests that cases of PPCM worldwide go misdiagnosed – and/or undiagnosed.  BLACK MOTHERS ARE DYING!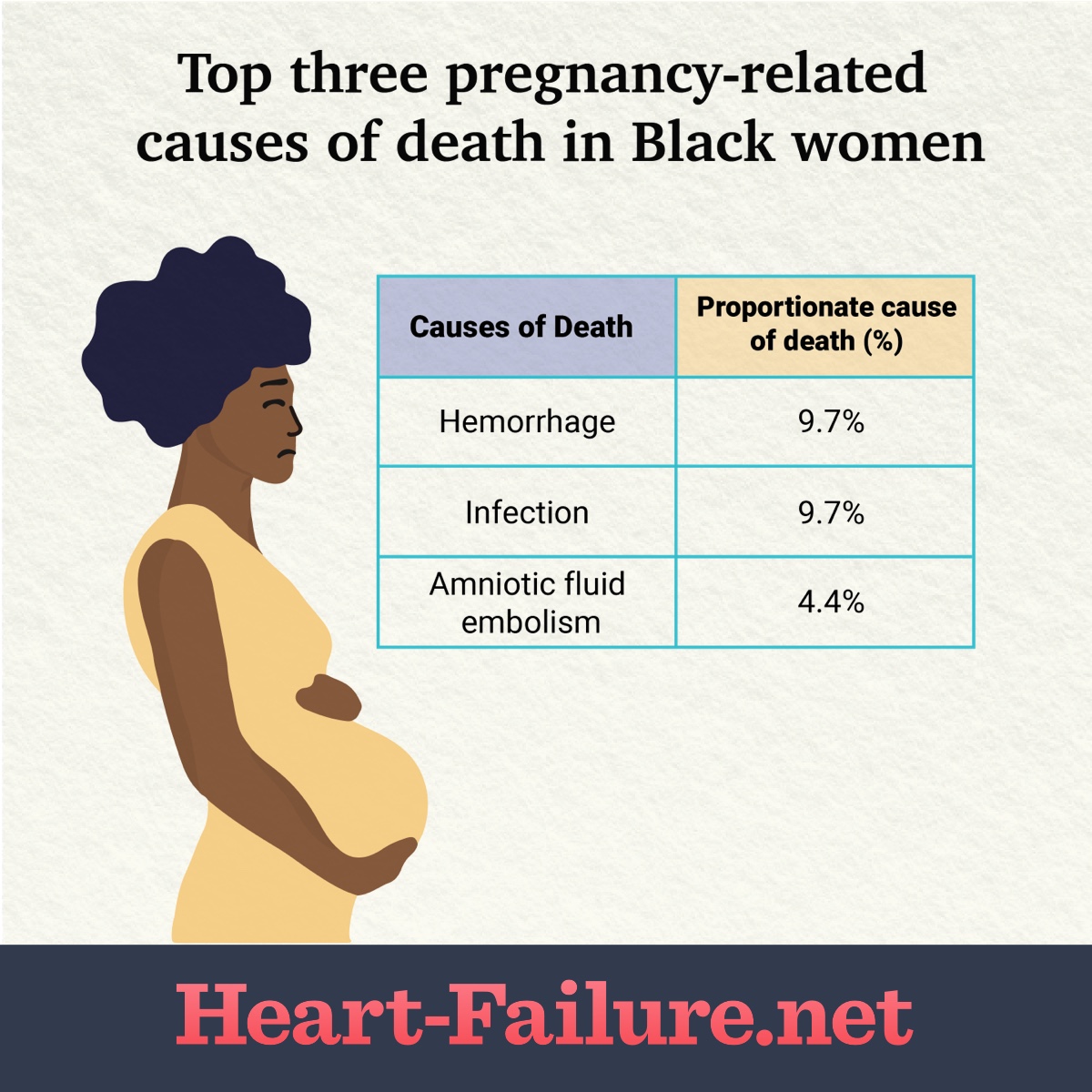 Table 2: Pregnancy-related causes of death in Black women from 2007-2016. Data retrieved from Racial/Ethnic Disparities in Pregnancy-Related Deaths - United States, 2007-2016.3
† Significantly higher proportion of pregnancy-related deaths compared with that among white women, p<0.05.
§ Significantly lower proportion of pregnancy-related deaths compared with that among white women, p<0.05.
Peripartum cardiomyopathy
Peripartum cardiomyopathy (PPCM) is also known as postpartum cardiomyopathy. It occurs during the last month of pregnancy or up to five months postpartum. PPCM happens to about 1,000 to 1,300 women each year in the U.S. It is rare and difficult to diagnose. The symptoms mimic those of third-trimester pregnancy, such as swelling in the feet and legs and shortness of breath.5
Despite its rarity, Black women have twice the risk for developing PPCM. They are diagnosed with PPCM at a younger age and later in the postpartum period. They are more likely to worsen after initial diagnosis, present with end-stage heart failure, and recover less frequently. Black women also take longer to recover when compared with their non–Black women despite apparently adequate treatment.6 BLACK MOTHERS ARE DYING!
Disparities in PPCM outcomes
The data
PPCM can result in cardiogenic shock or end-stage heart failure requiring mechanical circulatory support (MCS), heart transplant, or the implantation of a ventricular assistance device (VAD).7 Among the patients with PPCM, Black women experienced increased in-hospital mortality compared to white women requiring short-term MCS or requiring heart transplants. There was also a trend towards an increase in mortality in Black women requiring VADs.7
Possible reasons
There are many possible reasons for these disparities - differential access to healthy and safe living environments, decent jobs, and health insurance, differing quality of prenatal care, stress, access to reproductive health services, receipt of lower-quality health care overall, and inadequate bias training coupled with unconscious biases among health care providers.1,3,7-9 But even as researchers attempt to control for various factors like socioeconomics, education, insurance, age, and other factors, Black women still have a higher maternal mortality rate. BLACK MOTHERS ARE DYING!
A mother's right to live
In an ideal world, pregnancy would be a joyous event for families and friends. Sadly, because of health disparities in the U.S., this beautiful event can quickly become a nightmare for the expectant mother, especially if she is a Black mother.
Black mothers have to overcome several struggles that not only contribute to the development of heart disease but also can exacerbate the condition. Health disparities experienced by Black mothers can lead to heart disease, thereby leading to stress that worsens heart disease – and the cycle endures.
Let's make a united effort to eliminate health disparities so that we can improve the rates of maternal mortality for not just Black mothers, but for EVERY mother.
This article represents the opinions, thoughts, and experiences of the author; none of this content has been paid for by any advertiser. The Heart-Failure.net team does not recommend or endorse any products or treatments discussed herein. Learn more about how we maintain editorial integrity
here
.

Community Poll
Besides heart failure, do you have any other chronic medical conditions?