Panic, Revisited (Part 1)
My good health in 2013 stretched into 2014, by the end of which I had gotten engaged to Desirée, become a father, and completed my master's degree. Feeling strong in spirit as well as heart, my little family and I moved from Johannesburg, South Africa to my birthplace in Dakar, Senegal, in anticipation of launching my company, Yeelen (as an energy services company to optimize energy usage).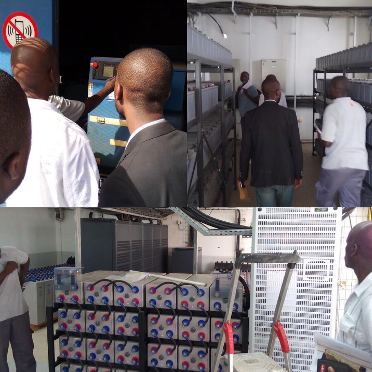 I remained stable until March 2016
Before moving back to Senegal, I had a final follow-up with my cardiologist - Dr. Leonard Steingo at the Mediclinic Morningside in Sandton, Johannesburg. My heart's ejection fraction had improved to about 45% (compared to a normal of 55 – 65%), and all the other indicators looked on track. I felt much stronger than before and was back to playing football, even practicing martial arts, and engaging in other activities on a more regular basis.
Our move to Dakar came with a few bumps, but soon we were starting to settle in our new home. I launched the company with my business partner, and I remained stable—until March 2016.
More like a bad dream
With my 2012 wake-up call starting to seem more like a bad dream, I had entered 2016 full of hope and promise. I was all set for my June trip to Davis, California to participate in the YALI Mandela Washington Fellowship. But the scare that I had experienced in 2012 turned out to be good preparation for what was to come.
Three months before I was to travel, the symptoms returned, first with a whimper and then with a vengeance. With the help of doctors in Bamako and Dakar, I managed to hold them at bay before the day-long flight. But, just two days after I arrived in the United States, it became clear that something was seriously wrong again.
Kate Scow, the Academic Director of the fellowship at UC Davis took me to the Sutter Medical ER in Davis. After their initial tests, and discussions, the ER team decided I be transferred to the Advanced Heart Failure Team at Sutter Medical Center in Sacramento, CA. During the subsequent three days, I was given a barrage of tests including an echocardiogram (ECG), and a cardiac MRI, while under continuous heart monitoring during my hospital stay.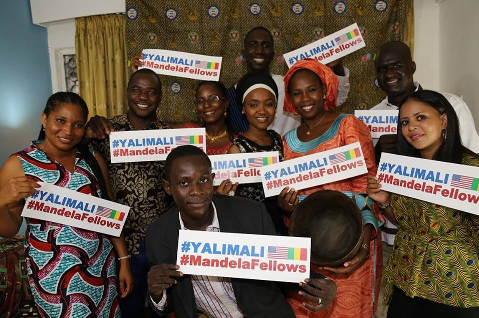 Precautionary measures were needed
It was during that fateful visit when I learned that my DCM was because I had a rare form of congenital heart defect, LVNC. At that point, my doctors put me on oral medication therapy (The same treatments as those of my doctors in South Africa, Mali, or Senegal). But, they determined that precautionary measures were needed to help with the pacing of my heart, so the medical team inserted an automated implantable cardioverter-defibrillator (AICD or ICD), inside my chest before I was discharged (on Friday) to go back to pursue my fellowship.
This article represents the opinions, thoughts, and experiences of the author; none of this content has been paid for by any advertiser. The Heart-Failure.net team does not recommend or endorse any products or treatments discussed herein. Learn more about how we maintain editorial integrity
here
.

Community Poll
Have you experienced shortness of breath in the last week?